Real estate is a promising career with many exciting opportunities whether you are starting out or thinking about switching career paths entirely. There are numerous benefits of working in the real estate industry in Ontario where you can find variety in your day-to-day, the flexibility and independence to manage your own schedule, and many opportunities for growth.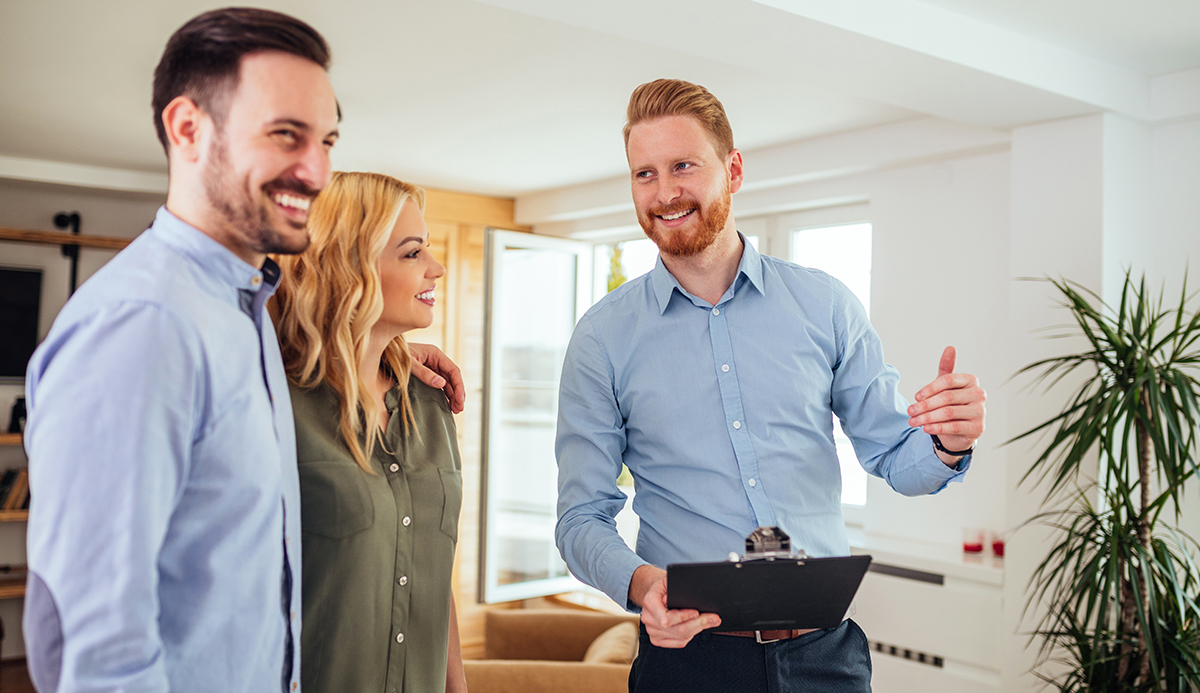 So, if you are thinking of becoming a real estate professional or if you have already started on your journey, you might be wondering how to build your career as you begin trading in real estate in Ontario. Here are five simple tips that can help you establish a plan of action.
Build relationships within the community
As a real estate professional, you need to start thinking about who you know and who knows you. This will help you understand your sphere of influence and build your network. The more connections you have, the better your chances of finding and attracting prospects and consumers who could become future customers and clients.
To maximize your opportunities to connect with people, you can participate in your community. Join your local real estate board or association, coach a little league team, become a member of any club that interests you, or attend municipal town halls. By taking part in your community you will inevitably build relationships. A person you meet may not be interested in buying or selling property right now, but they might in the future. As a real estate professional they already know, you will be in a position to help them when the need arises.
Developing an interest in the life of your community is important, especially when it comes to being a local expert. After all, being a real estate professional is all about interacting with people, understanding their problems, and working towards solving them.
Work towards establishing your own brand
As you build relationships within your community, it is important to develop your personal brand and keep up with the people you meet. Building a personal brand will help you stand out in the eyes of your customers and consumers. The stronger your personal brand the higher the chances of people approaching you for help with their real estate needs since they would already know what you do.
In today's digital world, social media is a valuable way to stay connected with people and is an important asset to you when it comes to building a brand. You can use social media to remind people about the work you do, and why they are connected with you in the first place. Additionally, social media marketing creates opportunities for you to network with people beyond your community and continue to widen your sphere of influence.
Find a mentor
When you first tell people you are planning to enter the real estate profession, you're likely to get a variety of advice and opinions from many people. But, what can really help you kickstart your career is understanding what a day in the life of a real estate professional is really like.
Find yourself a mentor and learn from someone who has been working in real estate for some time and can guide you through the ins and outs of the profession. A good mentor can share insights on industry trends, provide tips for success, and help you with hands-on learning. Once you have secured a mentor, schedule time to grab coffee with them once a month, ask if you can shadow them for a day, or offer to help with an open house or project they're spearheading. Seeking advice and guidance from someone who has experienced the profession firsthand can help you get a strong grasp of the real estate industry. Asking questions and engaging with people who are good at the things you'd like to be good at could help you grow your career.
Find the right brokerage for you
Finding a brokerage to work with is a requirement to become a registrant with the Real Estate Council of Ontario (RECO), which would then allow you to begin trading in real estate. It shouldn't be too difficult to find a brokerage to work for after completing the pre-registration phase of the Real Estate Salesperson Program. There are many ways to reach out to brokerages and you can find lists of them online. One place to start looking is in the area where you intend to work. There are likely several brokerages near you that you can call up or contact via email to inquire about arranging an interview. As you start interviewing with real estate brokerages it is important to be prepared and ask thoughtful questions. The brokerage you work for can support you as you start your career in real estate.
Have a business plan
Finally, be ready to set goals and targets with a clear plan on how to achieve them. You will need to decide what's important for growing your business. There may be and skills you need to build, or perhaps you need to focus your energy on planning your week ahead to stay on track. You might even find that it would help to dedicate more time to understanding your market of consumers and developing strategies on converting prospects and leads to grow your business. Add to your enthusiasm to hit the ground running by taking care of important business tasks such as organizing, planning, and budgeting.
Careful planning can give you a sense of direction, outline targets to help keep you focused, and help you hold yourself accountable as you accomplish your goals from one week to the next.
Ready to get started?
These five simple tips can help you hit the ground running once you are ready to start trading in real estate. More information about starting a career in real estate in Ontario is available here.