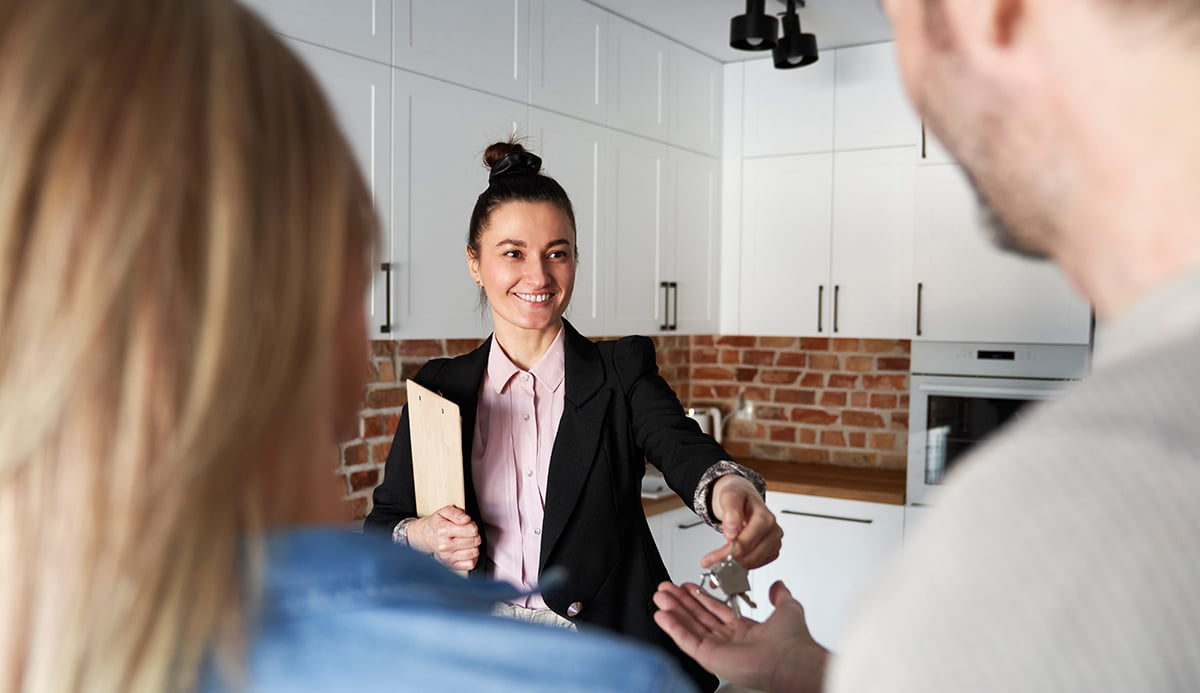 Real estate is an ever-present industry that's open to all. Each year, the industry attracts professionals from diverse backgrounds, all looking to transition into a new career in real estate.
People have made a transition to the real estate profession from backgrounds like IT, banking, legal, medical, teaching, hospitality, fire prevention, nursing, public service, and many more. In fact, it is quite common for people from all kinds of different professional backgrounds to transition into a new career in real estate.
If you are an experienced professional looking to take this leap, here are some things you may want to consider as you think about becoming a real estate professional in Ontario.


Possibilities Offered by the Real Estate Profession
As highlighted in one of our earlier posts, there is much more to being a real estate salesperson than just buying or selling a house. While residential real estate is a key area of opportunity in the industry, there are significant opportunities in commercial real estate too.
Residential real estate involves the purchase, sale or renting of properties for personal use, such as a primary residence or for investing, for example, owning a townhouse and renting it to a tenant. Commercial real estate, on the other hand, deals with investment properties and properties that have commercial uses. You can learn more about working in commercial and residential real estate here.


Real Estate is More Than a Career, It is a Lifestyle
Real estate professionals often say that it's not just a career, it's a lifestyle. An interesting way to look at this is to consider the flexibility and independence that real estate professionals experience in their daily routine and throughout their careers. Your schedule as a real estate professional won't be confined by the typical 9-5. Instead, you are able to manage your own schedule in a way that best suits your needs and those of your clients and customers.


Transferable Skills You Need to Succeed in the Profession
There are many skills that will help you succeed in the real estate profession, many of which you would have already developed over your professional career. These transferable skills will help as you transition your career into real estate.
Communication and problem-solving skills go a long way in any profession, and real estate is no different. You don't need to be an extrovert and instead being able to communicate and listen to the people you are representing is a valuable asset.
Self-motivation, drive, and persistence are common skills for success in many careers. If anything, they are even more important when it comes to real estate careers. Recognizing and more importantly asking for and pursuing opportunities because of your drive can turn an opportunity into a consumer.
People skills are something we all develop, and this trait is far more important than having a background in sales when working as a real estate professional. Having a consumer first focus can help you develop professional and personal relationships that will last a lifetime.


Getting Started in the Profession in Ontario
Finding success in any career starts with a strong foundational understanding of the profession and industry. Your journey towards becoming a real estate salesperson in Ontario starts with the Real Estate Salesperson Program delivered by Humber College.
You can start The Real Estate Salesperson Program online, any time. The program comprises of three steps, Step 1 is the Pre-Registration Phase, Step 2 is Registration with RECO, and Step 3 is the Post-Registration Phase. The Pre-Registration Phase includes five eLearning courses, four exams and two mandatory Simulation Sessions. Once you have completed step 1, you must find employment with a registered Ontario real estate brokerage to be eligible to obtain registration with the Real Estate Council of Ontario (RECO). Once you are registered with RECO, you will be able to trade in real estate in Ontario.
It is important that you start exploring brokerages to work with as soon as you are nearing completion of the Pre-Registration Phase of the program. The area in which you live might serve as a great starting point to find local real estate brokerages to interview. You can also look to real estate boards across Ontario to find brokerages, specifically those near you. In fact, Course 5 of the Pre-Registration Phase guides learners on how to launch their careers, with a focus on topics like obtaining and maintaining registration and insurance, and strategies for how to select a brokerage for employment.


Ready to get started?
If you are excited about changing careers and becoming a real estate salesperson, your first step is completing the required education requirements. Learn more by visiting this webpage.